I don't usually rate my chances when it comes to blog giveaways. I don't use Facebook enough, or instagram at all, in order to do the rafflecopter ones to any great degree. But when the entry is just by leaving a comment, and I wanted to comment anyway, then I'm in. Plus, there's no way of NOT commenting when it's
Supergail sewing an Oliver + S pattern in some gorgeous fabric.
The short of it; courtesy of Chio at
Llama Fabrics
I won 3 yards of fabric of my choice. I'd pretty much sworn off quilting cottons, but I'd heard only great things about the
Art Gallery
line of cottons.
I very quickly received an email from Chio, and when she didn't seem horrified at having to post to Australia, let me package up my 3 yards however I liked, and posted them so promptly, I thought I'd better make something right away!
This first Art Gallery fabric is
Wild Beauty (in Saffron) by Pat Bravo.
The pattern (of course) is the
Oliver + S Garden Party
dress, size 3 with size 4 length at the hem. The only change I made was to add piping to the yoke and waistbands. I just happened to have some teal green batiste that matched nicely.
I already had a very similar looking pattern to this one in a Japanese sewing book, so I thought long and hard about purchasing this one. That was a waste of brain time. As always, an Oliver + S pattern is worth owning. It's lovely to sew, the instructions are very clever and perfectly written and the result is a really nicely shaped party dress. I'll be curious to sew the Japanese pattern for comparison one day (only I have to add seam allowances to that one. Boring).

We found the perfect little button for the back. I might be alone in saying this, but I really like thread chains. It's a series of hand ties that I do in surgery all the time, so the technique is familiar and I'm pretty quick at it. They look really sweet and delicate. Although, looking at that picture I probably should have started at finished at the same point. Next time...
And now for my Wild Beauty modelling her dress.... We got pictures of empty space where she had been, pictures of her tongue sticking out, her legs in the air. It's not easy as you probably know! (right,
Tara
?)
The fit turned out to be perfect. I'm glad I chose a bit extra length as I've just had to retire quite a few dresses that were getting indecently short. As I was sewing it looked as if the bodice might be too big but it's just right for a bit (or a lot) of movement yet not looking shapeless or boxy.
And yes, the Art Gallery fabrics are very nice to sew. The wind is making it look stiff in that picture, but the fabric really does drape nicely and is much more like an apparel cotton than many quilting cottons (which shall remain in the stash until I work out what to do with them!). If you're ready for some pretty sewing,
go check out the fabrics
, there were so many I liked I really struggled with picking just one.
I didn't only pick one though... I figured with a yard and a half each, both kids could have something new.
Here's a little sanity test for you: look at the picture below and imagine cutting a clothing pattern from the fabric...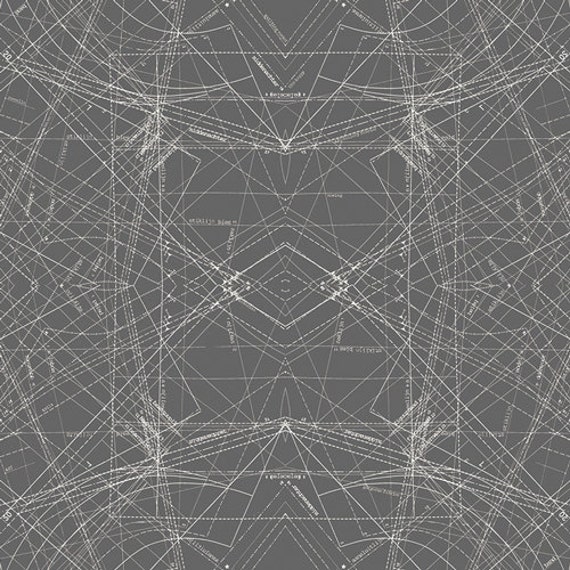 If you thought "ooh, that looks like a fun challenge", then you too are f'ing nuts. We should be friends! :)
The layout and cutting was definitely most of the work (oh, and the pattern tracing and having to add seam allowances). When it came to the sewing, the diagrams and instructions were sufficient (and that's as much as you should expect from Japanese patterns). The instructions suggested hand basting the inner yoke at the shoulders then topstitching. I avoid functional hand sewing at all costs (decorative and pointless, sure I'll go there), so I did pull out the
Sketchbook
pattern after all and use the yoke instructions from that.
Otherwise the only difference in the shirts seemed to be the collar. This one has a separate collar stand and a more generous shape to the front collar. It was my first time sewing a two piece collar and I really like it. I didn't get any modelled photos but this straight Size 6 fits P perfectly and is a touch longer than the Sketchbook. This one could be the go to boy's shirt pattern for the next little while.
I found these perfect grey buttons with a tiny splash of blue, and while I didn't get a clear photo of it, the bottom most buttonhole is sewn in matching blue thread. Remembering to do little "pro" things like that makes me ridiculously happy.